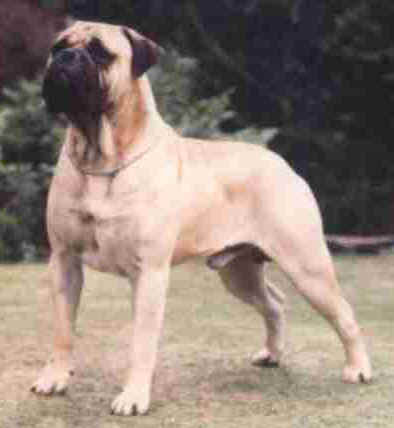 English Champion - Graecia Mercury
Owned by Alan & Mave Rostron
Crufts Best of Breeds Winner 1996
A very large dog at 69 cm (27 inches) and takes some handling. Easy to groom, they were originally bred as a gamekeepers companion but make excellent guard dogs. A powerful alert dog with an independent nature.