www.countrybreeds.co.uk

Advertise your Poultry on Best of Breeds / Country Breeds Breeders Directory for just £15 per year
Click Here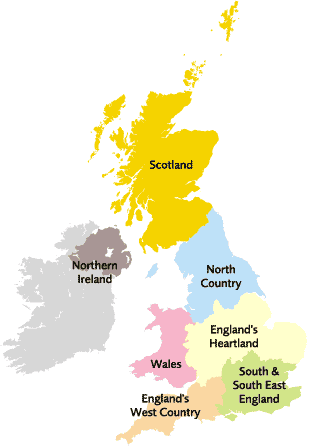 Click on Breeders Directory map to locate Poultry Breeders
Barrier Animal Healthcare,
36/37 Haverscroft Ind Est.
Attleborough, Norfolk, NR17 1YE
Tel. 01953-456363
Fax. 01953-455594
Email
Websites
www.barrier-biotech.com ~ www.ragwort.com
www.flyrepel.com ~ www.footrot.co.uk
www.redmite.com




We are specialist manufacturers of top quality natural, non-toxic healthcare products for small pets, horses, cattle, sheep, poultry, and includes our revolutionary herbicide for the control of ragwort. Guaranteed user, animal & environmental friendly.

As leading animal healthcare providers, we design and manufacture innovative and effective solutions to animal health and hygiene problems.

Call for stockist information or visit our website.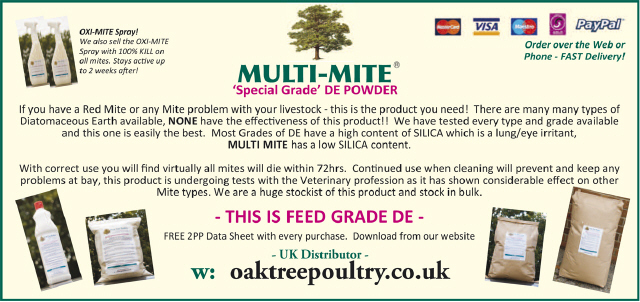 Poultry Talk. com - The Network & Forum for anyone interested in poultry. Beginners to experts and exhibitors. www.poultrytalk.com

The network is a growing resource of essential information, with many knowledgeable members from across the globe. We have features which allow our members to learn, ask questions, share knowledge, stay updated and more.

Join today for free and access our full network including many benefits such as Free ad's for all members!

Become part of our friendly network with Forums, Chat Room, photo and video sharing, instant messaging, events and lots more! Share, learn and connect with fellow poultry enthusiasts.
South Lancs Bird Couriers. We started "southlancsbirdcouriers" 4 years ago after we kept getting let down by so called bird courier firms ourselves. When we set up we decide our selling point will be our reliability and honesty and although it was hard at first we soon started to prove to breeders we are here to stay. So if you want your birds transporting by a proper bird courier please contact us - all types of birds collected with very good rates

In October we are starting a new service where each week we will be covering all the motorways around the UK from as far as Glasgow to London and Exeter we will have certain times we will be stopping at certain places so people can come and drop/collect their birds. The cost from as little as £12.50 per bird and maybe even cheaper depending on how busy we get - keep in touch for details

Tel. No.: 0161 737 5156 ~ Mobile: 07501747176 ~ Email: southlancsbirdcouriers@hotmail.co.uk ~ Web Address: www.southlancsbirdcouriers.co.uk
---
WANTED Oxford Old English Game Hennie Cocks
Partridge colour, willing to pay £300 and willing to travel anywhere within the UK. Trio - cock and 2 hens.

Jami Irving, Maidstone, Kent. Tel. No.: 07761740983, Mobile: 07761740983, Email: jamiirving@aol.co.uk
---
Alice Langdon- Langdon Layers

,

Salterton, Salisbury, Wiltshire

.

POL Hybrids: Lohmanns, Rhode Rocks, Speckled Rocks, Bluebells, Light Sussex Hybrid, White Leghorns, Devon Blues.

POL hybrid hens available. All the hens have been vaccinated and wormed. A variety of hens laying a variety of egg colours including dark brown, brown, white and blue. All hens are hardy and good layers ranging from 280-300 eggs per year in their first laying year.

Tel: 01722783062 Mob: 078135614146. Email: alicelangdon8@gmail.com
---
Ashdale

Farm, Axminster, Devon. POL Hybrids. (Open 7 days a week) A DEFRA Registered, family run biosecure farm on the Devon/Somerset/Dorset borders. We offer a choice of POL Hybrids all at £15 each which have been selected for their ability to give a regular supply of excellent quality eggs. All of our Hybrids are fully vaccinated. In season we also have bantams (Silkies, Pekins, Anconas, Sultans, Sumatrans, Sebrights and Friesians) Please visit our website for seasonal opening hours and directions. Tel. No: 07963 132709 Email: mail@ashdalealpacas.com Web Address:

www.WeLoveChickens.co.uk
---
| | |
| --- | --- |
| Avalon Poultry, West Bradley, Glastonbury, Somerset. Crested Cream Legbar and sex linked Sussex. Based close to Glastonbury, I have been breeding Cream Legbars for 2 years now and have produced some really nice birds which are true to type, laying lovely BLUE eggs as they should be. My birds free range in large open pens.I am also going to be breeding a sex-linked Sussex this year, producing a hen that looks just like a pure Buff Sussex. I supply hatching eggs of good fertility and day old chicks. I do not start incubating before the middle of March, so will not have any chicks until early April. Hatching eggs will be available from early March. Anne Roberts, Tel. No.: 01458 851488, Mobile: 07766824417, Email: anne.roberts@glastonburysomerset.co.uk, Web Address: www.avalon-poultry.co.uk | |
---
Bornfree Bantams,

Bideford, Devon.

I sell free range hatching eggs, chicks (from 8 weeks of age), hens, and cockerels. Hatching eggs can be posted. I have Pekins: Black Mottled (plain and frizzle), Millefleur, and Lavender. Orpington Barntams: Blue, Black, and Splash. Bantam Wyandottes: Silver Laced. Bantam Silkies: various colours. Large Fowl Barnevelder. For more information, please visit my website. Ziggi Baker, Tel. No.: 01237431589, Email: ziggibaker@yahoo.co.uk Web Address: www.bornfreebantams.co.uk
---
| | |
| --- | --- |
| Cheesley Chickens, Chippenham, Wiltshire. Pekin and Wyandotte Bantams. We have available hatching eggs, chicks and chickens in most colours of pekin and wyandotte bantams throughout the year. Rarer pekin colours include chocolate, chocolate partridge, black mottled, blue, blue splash and creole as well as white, black, silver partridge and gold partridge. If you are looking for a particular colour then please just ask. Rarer wyandotte bantam colours include chocolate, gold laced, gold partridge, silver laced, blue laced and silver pencilled.I pride myself on producing top quality, unrelated birds. Please phone Amanda Sykes 07986 875715 or e-mail: sykes.amanda@gmail.com. Web site www.cheesleyhillfarm.com | |
---
Devon, Exeter ~ Moon Ridge Farm, Exeter, Devon - Chickens, point of lay all year around fully vaccinated at least nine different breeds all free range on our farm , they are all reared together from day old so you can mix 'n' match your own designer flock . We offer lots of free advice and welcome new poultry keepers to our farm.

Quail we are one of the largest breeders in the South West and sell Golden Italian laying quail , the dual purpose Japanese quail and the Golden giants . We sell hatching and eating eggs . Day olds and Point of lay . Small and large orders welcome . Delivery service for large orders.

Domestic ducks and geese we hatch every week in season and sell sexed ducks and geese from day olds up to Point of lay . We have over 70 varieties of waterfowl free ranging in our fox proof enclosures.

Ornamental pheasants, peafowl and guinea fowl , swans and rheas.

We have large enclosure where our birds are free to roam around along with our Wallabies , Mara and our Fallow deer.

See our website www.moonridgefarm.co.uk or contact us info@moonridgefarm.co.uk or call 01392 851190 / 07891329538. We are open Weds – Sat 10.30am-5pm . Poultry shop on site selling all accessories including poultry housing.
---
| | |
| --- | --- |
| Dorset Hens, Sturminster Newton, Dorset. We are situated near Stalbridge in Dorset in the beautiful Blackmore Vale. We supply five different colours of Hybrid Hens. Sussex Star, Bovan Nera, Speckeldy, Columbian Blacktail and Bluebelle. We also have the Chalkhill Blue Hybrid which is a layer of blue eggs. All of these are fully vaccinated. We also have Buff Orpingtons in the large Fowl and pure breed Bantams such as, Pekins, Sablepoots, Barbu Danvers and Buff Orpingtons.All of these are subject to availability at certain times of the year Hatching eggs also available. Please telephone prior to your visit to check availability. Tel. No.: 01963 363659, Email: contact@dorsethens.co.uk Web Address: www.dorsethens.co.uk | |
---
| | |
| --- | --- |
| Fairleigh Farm, Traditional and Rare Breed Chickens, Okehampton, Devon. We have over 22 different types of traditional and rare breed chickens and bantams, we supply hatching eggs, day old chicks and pol. Breeds incluse: buff orpingtons,blue silkies,gold silkies, white leghorns, black leghorns, crested cream legbars, rhode island reds,lavender aracaunas, salmon faveroles, buff pekins, mixed pekins, lemon millefeur sablepoots, polands chamois, plain and frizzle, Begium bubba d'uccle, Vorwerk, La flesh, lavender pekins, lakenvelder, blue lace barnaveld, exchequer leghorn, light sussex. All our chickens are wormed and in excellent condition, we also offer help and advise if required. We are a friendly small holding and all are welcome to visit and see our chickens. Mrs. Llynda Willoughby, Tel. No.: 01837 53222 Mobile: 07912 498837 Email: arch.russell@googlemail.com Web Address: www.chickensindevoncouk.webeden.co.uk | |
---
HAYTOR REACH RARE POULTRY FARM, Newton Abbot, Devon. We are a family run Rare Breeds Poultry Farm. All our birds are kept naturally on grass and fed a quality breeder and show pellet, plus corn for a treat. Hatching eggs for sale. Online shop with secure paypal payment. Small amounts of quality birds bred. Many beautiful birds suitable for families and beginners. ALL BIRDS SOLD VACCINATED.

Large Fowl: Barnevelder in Double Laced and DL Blue.(MAREKS VACCINATED) Cream Legbar. Light Sussex. Orpington in Buff and Lavender. Maran in Splash and Copper Blue. Marsh Daisy. Silkie in Red, Red Partridge, White and Blue Splash.(MAREKS VACCINATED) Wyandotte in Gold Lace and soon Gold Laced Blue. Vorwerk.

Bantams: Brahma in Buff Columbian and Buff Columbian Blue. Faverolle in Salmon. Nankin. Pekin in Lavender, Sablepoot in Lemon Millefleur and Porcelain.(MAREKS VACCINATED) Wyandotte in Silver Pencilled.

Julie Shearman, Mobile: 07914744421, Web Address: www.rarepoultry.co.uk
---
| | |
| --- | --- |
| Little Misses Chickens, Calne, Wiltshire. We are a small family farm selling poultry, ducks, geese, quail and occasionally rabbits. We can supply food, equipment, housing on request. We run bird keeping classes throughout the year. Tel. No.: 01249760548, Mobile: 07766107869, Email: daxia@little-misses-chickens.co.uk Web Address: www.little-misses-chickens.co.uk | Photo for illustration only. |
---
Nathans Quail and Poultry, Bristol is a small supplier of POL hens, Chinese Painted Quail, Japanese Quail & Pekin Bantams. Please call Nathan Hutchings for availability. Tel. 01454 772529, Email silkie_owner@hotmail.co.uk Web Site http://quail-and-poultry.weebly.com
Pol Hens = £12 each - Chinese painted Quail=Hens£6, Cock Birds £1 - Japanese Quail=Hens £5, Cock Birds £1.50 - Pekin Bantams = Hens £20, Cock birds £5
---
Oak Tree Poultry, Wiltshire. RHEA/OSTRICH & HEN EGG INCUBATORS - TOP SPEC, FANTASTIC PRICES! Top Spec Fully Automatic IncubatorS. Models to hold from 12 - 96 Rhea/Ostrich Eggs up to 19000 Hens eggs, will hold all eggs from quail up to goose, ducks, turkeys etc...

Everything is Programmable from humidity, how many times per day the eggs are turned. It has 2 heaters, both programmable, it has an additional extractor fan which is again fully programmable to take out stale air. Humidity tank can be mains water supplied. The temp sensor & humidity sensor can be re calibrated at anytime - very useful as this is normally a factory return. You will not find an Incubator anywhere near this spec in the UK for twice the money. All come with full 1 year warranty - full spares and service is available. We have sold loads of these machines, we have these built to our own spec!!

UNBEATABLE PRICES inc Delivery!!! See our website: www.oaktreepoultry.co.uk , Tel. No.: 01373 825602, Email: info@oaktreepoultry.co.uk
---
PIDDLE VALLEY POULTRY, based in the beautiful Piddle Valley near Dorchester. We offer 6 different types of vaccinated Point of Lay Hybrids: Silver Star, Columbian Black Tail, Light Sussex Utility, Copper Black, Speckled Hen and Bluebell. All are birds are wormed and health checked. We also sell Indian Duck Hatching Eggs. DEFRA registered breeder. Open by appointment 7 days a week.

Telephone: 07971 100 102 mobile, 01300 348963 land line.

Email: willhale1@btinternet.com Website: www.piddlevalleypoultry.weebly.com
---
| | |
| --- | --- |
| Youldon Waters Rare Poultry Breeds, Holsworthy, Devon. Marsh Daisy (brown, wheaten and white), Scots Dumpy (black and cuckoo), Scots Grey, Ixworth, Jersey Giant (blue, black and white). We have a small wildlife site/coarse fishery where we breed poultry that are on the "at risk" list of the Rare Breed Survival Trust. Our aim is to increase access to and the numbers of these beautiful breeds. In order to achieve this we sell our hatching eggs, chicks and adult birds at cost to maintain breed quality. Our birds can be viewed on site by arrangement. Mick and Sue Brook, Tel. No.: 01409241097, Mobile: 07717313294, Email: mickansue@hotmail.co.uk Web Address: www.youldonwaters.co.uk | |
---
---
| | |
| --- | --- |
| Ark Birds and Bees, Kent. We are in Charing, a small Village located off the A20/ between Junction 8 and 9 of the M20. We supply quality point of lay hybrid hens in a variety of colours. These have all been vaccinated. We also breed and sell hatching eggs from pure breed chickens including;- Cochins, Bramas, Crested Cream Legbars, Orpingtons and Silkies. We also breed waterfowl including the rare Giant Dewlap Toulouse Geese and Indian Runner Ducks. All our birds and free ranging and healthy. They are wormed and inspected regularly. In addition to this we also stock and supply poultry housing, feed, healthcare items and equipment. We have ten colonies of bees, we offer beekeeping lessons for beginners and supply beekeeping equipment. For enquiries please call 07515595706 or 07894833779. Email the1ark@btinternet.com or visit our website www.arkbirdsandbeeskent.co.uk | |
---
Barn Meadow Poultry, West Malling, Kent, ME19. Just ten minutes from J4,M20. Large Fowl: Buff Orpington, Light Sussex, Silver Grey Dorking (blue egg), Vorwerk, Friesian Fowl (medium). Bantam: Gold Laced Orpington, Buff Orpington, Vorwerk, Red Dorking large fowl, Hybrids regularly available - fully vaccinated, salmonella tested and wormed.Holidays for hens, cockerels too. £1.50 per bird per day. Minimum charge £25 per stay per flock. This includes feed (including fruit/veg), cleaning.

Chicken keeping courses 1 hour, including hands on. £10 per adult, £5 child, £25 family of four (includes refreshment).

We are small scale hobby breeders who sometimes have surplus birds for sale. All birds are regularly wormed and treated for mites. They enjoy a good diet which includes fruit and vegetables.

Most of our birds are friendly having been given plenty of attention from day one. They live in a good rural location. We are more than happy to give advice to anyone new to chicken keeping; we all had to start somewhere. Feed and bedding available - Local delivery possible. Visitors welcome by appointment. Jayne Stevenson, Tel. No.: 01634 242997, Mobile: 07990 655118, Email: jayne_stevenson@hotmail.co.uk Web Site www.barnmeadowpoultry.co.uk
---
Belle Bantams UK @ Vale Farm, Reepham, Broadland, Norfolk. BANTAMS: Pekins, Silkies, Seramas, Japanease, Wyandottes, Polands, Sabelpoots, Sebrights. AUTO SEX BREEDS: Gold Tops, Legbars, Goldlines. RARE BREEDS: Norfolk Grey, Marsh Daisy.

We are Specialist Breeders since 2007 of Rare, True & Ornamental Bantams & Large Fowl, Auto Sexed & Utility Hens. Suppliers of Fertile Hatching Eggs. All of our Poultry is raised either by Natural means or by Incubation - all of our chicks are raised on the Farm and introduced to everyday living experiences such as children and other animals and are handled from day old and upwards. We provide Day Old's, POL, Pairs, Trio's Quartets and more.

We also offer Incubation Equipment for Hire to Homes, Schools and Nurseries and we can offer an Incubation & Hatch Service.

Tel. No.: 01603 516558, Mobile: 07838 928470, Email: enquiries@bellebantams.co.uk Web: www.bellebantams.co.uk
---
| | |
| --- | --- |
| Blackwater Traditional Rare Breeds, Hampshire. Large Fowl, Bantams, Ducks and Geese. We have a large collection of rare and pure breeds of poultry. Small supplies of hatching eggs, chicks, growers to pol available in season. There are about 40 breeds all together. (Visits By Appointment Only Please). Breeds: Large Marans, RIR, Light Sussex, Buff Orpington, Speck Sussex, Blueleghorn. Bantams: Pekin White, Buff, Partridge and Polish, Dutch. Ducks: Cherry Valley, Buff Orpington, Khaki Campbells. Mrs P Pickard, Romsey, Hampshire. Tel. 02380-811110 Mob. 07717570543. Web Site www.rarebreedchicken.co.uk Email blackwaterpoultry@gmail.com | |
---
Brambles Poultry, Newport, Isle of Wight. Brambles-Poultry.co.uk , we breed a selection of different large fowl and bantams, we are DERA Registered

** our large fowl and Bantams are show quality ** We have sold many Pekins and Bantam Wyandottes to people who have had success in showing them

BANTAMS - we breed WYANDOTTE BANTAMS - silver laced, gold laced, blue laced, white, Columbian, buff Columbia, mottled, millfluer ,
PEKINS - white, black, Columbian, black mottled, blue mottled, chocolate, blue, cuckoo, lemon cuckoo, lavender cuckoo, lavender, buff, gold partridge, silver partridge,wheaten and porcelain.
BRAHMA BANTAMS - Isabella, lemon pile, buff Columbian and blue Columbian.
Black tailed JAPS, SERAMAS, SABLEPOOTS,
LARGE FOWL we breed FRENCH MARANS - copper black, copper blues, wheatens.
WELLSUMERS. ORPINGTONS, silver laced, buff, lavender and lavender cuckoo .
SILKIES - miniature whites

We can provide you with Hatching eggs, POL pullets and cockerels . We also sell hybrids Point of lay and day olds - light sussex, speckleys, rhode rocks, white star, blue bells and isa browns.

We also rear broad breasted turkeys - whites bronzes and blacks - as hatched and sexed available, all oven ready weights available supplied as day olds to off heat growers . Table chickens and ducks as day olds and egg laying ducks as day old - off heat - Pol. Please contact me for more info , We are often on the mainland, and can deliver to specific pick up points. Help and advise always given if wanted .

James Cheek, Tel. No.: 01983731681, Mobile: 07500290503, Email: jamescheek@hotmail.co.uk Web Address: www.Brambles-Poultry.co.uk
---
| | |
| --- | --- |
| Broomfields Poultry, Stock, Essex. Brahmas, Cream Crested Leg Bars, Leg Horns. We are breeders of Brahmas in many different colours and other breeds as well. We are family and sell from eggs to day olds to pol. They are avalible all year round. We can also supply everything that you would need to bring up chickens. Any questions that you have just give us a call. Sarah Delve Tel. No.: 01268 711093, Mobile: 07539023287, Email: sarahdelve@yahoo.com | Photo for illustration only. |
---
Essex Orpington Chickens, Mayland, Chelmsford, Essex. Orpington largefowl. We are breeders of top quality largefowl orpingtons in over 18 colours including all the breed standard colours as well as many of the non standard colours, including all the laced and cuckoo varieties.

We sell breeding groups,individual birds, growers, chicks and hatching eggs.

Please visit our website for more details and to to view our flock which we believe to be the largest group of l/f orpingtons in the uk.

Tel. No.: 07852262030, Mobile: 07852262030, Email: steve@orpingtonchickens.co.uk Web Address: www.orpingtonchickens.co.uk
---
Chicken Housing ...and much more

Come and see one of the largest displays of chicken and pet housing in the UK.

There's a wide variety of units ready for you to take away today. If you're just starting out we also have helpful and friendly staff on hand to assist you in making those all important first choices.

Forsham Cottage Arks
Goreside Farm
Great Chart
Ashford
Kent
TN26 1JU
Tel. No.: 01233 820229
Fax. no.: 01233 820157
Email: cindy@forshamcottagearks.com
Web Site: www.forsham.com
---
| | |
| --- | --- |
| Gold Laced Orpington, Marlow, Buckinghamshire. Silver Barnevelders for sale new colour hatching eggs or chicks. I also have a trio available and a pair of 1 year old golden pheasant. Tracy Hudson, Tel. 01628 488555, Mobile: 07930111182, Email: tracy6112@aol.com | |
---
| | |
| --- | --- |
| Gold Laced Orpingtons. Hampshire. The Gold Laced Orpington is a striking bird with beautiful distinct lacing. Comparatively rare, they have only been in the uk for about 7-8 years being brought in from belgium and germany. Such quality in these birds is very hard to come by with only a handfull of breeders having this exhibition. All ages of gold laced orpingtons sold POA see website for more details. Contact Dan Pass Tel. No.: 07739 321303, Email: dan@goldlacedorpingtons.co.uk Web Address: www.goldlacedorpingtons.co.uk | |
---
| | |
| --- | --- |
| Hen House Poultry, Kent. Here at Hen House Poultry we are passionate about chickens. Throughout the year we have for sale thirteen different types of hybrid, point of lay chickens - These include Ambers, Bluebelles, Corals, Rhode Rocks, Silvers, Skylines, Rangers, plus Light Sussex, Silver Sussex, Copper Maran, Rhode Island Red, Maran and Leghorn hybrids. These are all bred for excellent egg production, laying white, cream, brown, dark brown and blue coloured eggs. They are good natured birds which are reared to the freedom foods standard and are fully vaccinated. Purebreed bantams available too. We also stock a huge range of Feeders, Drinkers and many other poultry accessories. Contact Ben on 01622 812564 or Email henhousepoultry@aol.com Web address: www.henhousepoultry.co.uk | |
---
| | |
| --- | --- |
| High Down Poultry, NR ASHFORD, KENT. Hybrids, Japanese Bantams, Large Light Sussex, Large Rhode Island Reds, Large Marans, Large Araucana's, Bantam Araucana's, Pomeranian Geese, Toulouse Geese, Silver Appleyard Ducks, Chocolate Muscovy's. High Down Poultry has a reputation for producing good traditional Pure Breeds of poultry from show winning stock also Hybrid egg layers which are supplied wormed and vaccinated. Tel. No.: 01233 850692, Email: dudley.mallett@btinternet.com Web Address: www.highdownpoultry.co.uk | |
---
Hilltop Pure Breed Poultry, Hampshire. Situated on the Isle of Wight we are breeders of pure breed poultry selling hatching eggs by post. We breed bantam - silkies, pekins, sussex, polands, silver laced wyandottes and sablepoots; large fowl - white silkies,french copper blue marans and french copper black marans; Embden geese, giant exhibition dewlap toulouse geese, khaki campbell, white campbell and aylesbury other breeds of ducks available later in the season.

All chicken eggs will be sent in poly boxes, goose and duck eggs well wrapped in bubble wrap and boxes of hay. we are DEFRA reg and all our birds are wormed and inspected regularly, please phone or email for details of colours available sometimes we have a waiting list so orders taken. coleen127@btinternet.com Tel 01983523817 - Mob 07824532955
---
| | |
| --- | --- |
| JPsDucks John Palmer just off the M25 at J28 Essex Tel 01708 348088 Email JPsDucks@aol.com. We sell hatching eggs, sexed chicks from day old to adult of RIR X Light Sussex. Eggs to adult Silkies, Bob White, Japanese and Chinese Quails. For more info and current availability go to www.JPsDucks.co.uk Mob 07882630377 | |
---
| | |
| --- | --- |
| Keithsorps, Bracknell, Berkshire. Breeder of Orpington poultry in both large and bantam. I keep most of the colours in both sizes and a few very rare colours including Red Bantams and Chocolate Large Fowl. I also have several breeding projects including Chocolate Silver Laced, Blue Silver Laced Bantams and Chocolate Cuckoo large fowl. Hatching egg, growers and adult Orpingtons usually available. 07778334817 Email : keiths.orps@mail.com Web : www.keiths-orps.co.uk | |
---
| | |
| --- | --- |
| Kent Chickens, Rochester, Kent. We specialise in poultry start up packages offering a selection of options delivered direct to your door. Our hybrid hens supply eggs all year round and their friendly nature also makes them great pets. Our service includes set up and fox proofing of your coop and if you require a run or enclosure these can be designed and made to meet your specific requirements. We take the time to answer your questions so that you feel confident in looking after your hens. This is a truely bespoke service but priced to give you great value for money. We also offer a free range hen hotel so even if you go on holiday you know your hens will be well cared for. Please see our website for more information. www.kentchickens.co.uk. Debbie Cooper Tel. 01634 863675/ 07882 558573 e-mail: kentchickens@hotmail.co.uk | Photo for illustration only. |
---
| | |
| --- | --- |
| Kim Cowling POL hens and also chicks, some pure breeds, some mixed. Margate, Kent. I have some chicks for sale from 7 weeks of age to POL, they are all black pekin/salmon favorelle/light sussex/lavender aracuana crosses or purebreeds, chicks are from £6 each and POL from £15, purebreeds are £20 each. Tel. No.: 07889 160821, Mobile: 07889 160821, Email: kimdrdolittle@aol.com | Photo for illustration only. |
---
May Field Poultry ~ Quality Bantam Pure Breeds, Kent. Black Silkies, White Silkies, Gold Laced Wyandottes, Silver Laced Wyandottes, Lavender Araucanas, Welsummers, Cuckoo Marans, Light Sussex, Buff Pekins, Lavender Pekins, Ancona's and Rhode Island Reds

Located Nr Ashford in Kent, we have been established for sixteen years and are keen exhibitors of bantams at major shows. Young stock for sale throughout the spring and summer. Hatching eggs available from March. Backyard poultry keeping courses offered throughout the summer.

Contact Jennifer Tel: 01303 813428 Email: mayfield.poultry@freeola.net Website: www.mayfieldpoultry.co.uk
---
| | |
| --- | --- |
| Mother Hen's Poultry, Reading, Berkshire. We are a family run business based in Reading, Berkshire. At Mother Hen's Poultry we breed and supply pure breeds of Chickens, Ducks, Geese, Guinea Fowl, Peafowl and Quail. From our breeds we offer Fertile Hatching Eggs, Chicks, Growing Stock, Pullets & Cockerels. We have an on site shop which stocks Poultry Feeds, Products, Equipment (including Starter Kits) and in season Hatching Eggs. We are happy to offer advice. (DEFRA registered). Our selection of pure breed chickens in large and bantam size include - Welsummers, Sussex, Faverolles, Marans, Plymouth Rocks, Dorkings, Silkies, Pekins, Sabelpoots, Leghorns, Orpingtons. Autosexing Breeds : Cream Legbar, Welbar, Rhodebar, Cobar and Barnebar. We have an assortment of 11 hybrid breeds of fully vaccinated Point of Lay pullets (Ambers, Bluebells, Pieds, Blacks, Reds, Gingers, Speckledy, Skylines, Olives, Whites and Sussex) which lay a selection of light and dark brown, white, blue and green eggs. We keep and breed ; Indian Runner Ducks, Call Ducks, Muscovy Ducks, Aylesbury Ducks and Campbell Ducks. We also keep and breed various breeds of Geese, Guinea Fowl, Peafowl and Quail. Tel. No.: 07989888708, Mobile: 07989 888 708, Email: office@motherhenspoultry.com Web Address: www.motherhenspoultry.com | |
---
| | |
| --- | --- |
| Newstead Chickens,Hybrid Hens and Wyandottes, Handcross, West Sussex. Hybrid hens pol available also wyandotte hens various colours day old hybrid chicks breeds including bluebells, bovan neras and light sussex also warrens day old chicks garenteed female and vaccinated. Lyndsey Hobden, Tel. No.: 07876236471, Mobile: 07876236471, Email: hobden94@gmail.com | |
---
Old English Game, Forest Gate. London. For sale. current year bred. Wheaton Old English Game Bantams, Red Pyle Old English Game Bantams, other colurs including Furnace, Black Lavender, White off-colours and Black off-colours, Prices from £12 to £20 each.

Main picture of my Blue Pyle, I also keep Lemon Blue and Lemon Blue Splash Modern Game Bantams and White Quail Barbu De Watermael

Telephone 020 8519 0220 after 6.00pm or weekends. Or e-mail me at antoniawing147@btinternet.com. For adult stock see our web site www.wingsbirdgarden.com
---
| | |
| --- | --- |
| Overthestile Norfolk Black Turkeys, East Sussex. Welsummer, Buff Sussex (large fowl and bantam), Faverolles, Vorwerk, Lavendar Araucana, Black & Buff Orpingtons, Barnevelder & Rhode Island Red hens. Overthestile is a rare breed poultry specialist situated in rural East Sussex. We sell Norfolk Black turkey poults from May to July each year and hatching eggs for all our chickens - we are happy to help. Please feel free to contact us on Tel: 01435 882949 or Mobile: 07917 445598. Visit our website: www.overthestile.com or E-mail: enquiries@overthestile.com | |
---
Perfect Poultry - We have 70 breed lines - Lightwater, Surrey. Located at J3 of the M3. We deliver nationally.

WE supply Hatching eggs, POL pullets and chicks.
WE also manufacture 35 types/designs of hut on site.

Arguably the largest breedr of pure breed poultry in the country. 48 indoor pens on 6000sq feet and 58 pens on grass runs outside on 1.5 acres with a 4.5 acre rearing free range fenced grass area. Visitors welcome Tel. No.: 07815072938 Mobile: 07815072938 Email: enquiry@perfectpoultry.co.uk Web Address: www.perfectpoultry.co.uk
---
| | |
| --- | --- |
| RavensFarm Hens, Essex. Rhode Island Reds, Light Sussex. Sellers of Point of Lay Hybrid Pullets all year round, with Pure breed hatching eggs and chicks to 16 weeks for sale during the season. Contact Paul Manning Tel. 01255 870934 Email ravensfarm@btinternet.com Web Site www.ravensfarmhens.co.uk | |
---
| | |
| --- | --- |
| Surbiton Poultry, Surbiton, Surrey. Light Sussex, Cuckoo Maran, Rhode Island Red and various hybrids. CHICKENS FOR SALE. We sell Light Sussex hens from 16 weeks old, Cuckoo Marans from 1 week old and Rhode Island Reds from 16weeks old. Other breeds are sometimes available as well as cockerels. The hybrids we normally have in stock are ISA Browns and Rhode Rocks. Tel. No.: 0208 335 0836, Mobile: 07802 827189, Email: simon.surbitonpoultry@live.com Web Address: www.surbitonpoultryandhenhouses.co.uk | |
---
| | |
| --- | --- |
| Westmoor Pets, Westmoor Farm, Rainham, Kent. Buff and Gold Laced Orpingtons, Pekins, Slikies and Appenzellers. Good selection of Gold laced and Buff Orpingtons, Silkies, Pekins and Appenzellers, 10 weeks old to point of lay. Tel. No.: 01634 362925, Email: davidwestmoor@googlemail.com Web Address: www.westmoorpets.co.uk | Photo for illustration only. |
---
West White Alpacas,

Wellow Alpaca Stud, Wellow, Isle of Wight. Chocolate Pekin Bantams

. We breed the rare Chocolate Pekin Bantams. They are great chickens which are really tame and great with children. We have fertile Hatching Eggs and various stock available throughout the year.
Hatching eggs £2.50 each; Day old chicks £5 each; Week old chicks £8 each; POL £30 each - when available. Collection from our farm only, we will not send eggs through the post. We also breed large fowl Gold Brahma hens. Michelle Payne, Tel. No.: 01983 760900, Fax. no.: 01983 760862, Email: enquiries@westwightalpacas.co.uk
---
Wickham Jersey Giants in Hampshire, Soberton, Hampshire. A hobby chicken keeper with beetle Black also Blue Jersey Giants.

6 Hatching eggs £8.00 Posted to you for £4.90 or pick them up by appointment;
Day Olds plus £10 if available;
6 week plus £15 if available;
22 weeks plus £20 if available;
26 weeks £30 if available.

Contact Elaine Flemona, Tel. No.: 02392632539, Email: davidjflemons@hotmail.com Web Address: http://www.hampshire-jersey-giants.co.uk
---
---
| | |
| --- | --- |
| A1 & CHICKEN CRAZY (ORPINGTONS GALORE), Lincolnshire. Having had different types of poultry all of my life, myself and other half have now specialised to become breeders and exhibitors of some of the top winning Orpingtons in the country. We pride ourselves in constantly producing good quality top winning birds to show at the big Nationals, which we have done now over the last 8 years. We specialise in breeding Orpingtons of 14 colours in large and 8 colours in bantams. We have our fancy fowl too, consisting of large frizzles, Sultans and Wyandottes. We do sell occasionally hatching eggs up to point of lay. Orders taken. Please contact Nigel or Sandy for any questions or enquiries on 01673 885 856 or email us at orpingtons@btinternet.com Website www.orpingtonsgalore.com | |
---
A1 D & T Poultry, Wattisfield, Diss, Suffolk. D & T Poultry suppliers of pure breed, rare breed and laying hens in Suffolk and Norfolk. 12 miles from Bury St Edmunds 13 miles from Diss and 12 miles from Thetford. We supply Chickens at point of lay, pullets and chicks , Bantams, Geese, Emus and Rheas. ( Small and large orders welcomed, open on weekends).We are a family run business, we pride ourselves in the quality of the poultry we keep and how we keep it. All our birds are kept free range and have access to fresh grass on a daily basis, Making them happy poultry which shows. Stock Kept,
Large fowl:
Orpingtons, Light Sussex, Marans, Rhode island reds, Welsummers, Vorwerk, La fleche' Brahmas, Cochins, Hybrids- Bluebelles, Blackroc, Sussex, Suffolk Pied, Amber Stars, Cou cou Maran, Goldline.
Bantams:
Wynadottes, Pekins, Silkies, Sebrights.
Geese:
Embden & Toulouse
Emus eggs & chicks available early in the year. Please contact Tara for stock availability and prices: 07872-542-539, email: tara@dandtpoultry.co.uk, Web site www.dandtpoultry.co.uk
---
| | |
| --- | --- |
| A1 The Suffolk Chicken Company, Bury St Edmunds, Suffolk. Various Pure breeds: Marans- cuckoo, blue, black, french wheaten. RIR, light sussex, welsummers, lavender orpingtons, araucanas, ixworths. Hybrids: lohman browns, isa warrens, blue beauties, tufties. Bantams: pekins smooth/frizzel, booted bantams, silkies, Transylvania naked necks. visit our website for more info www.purebreedpoultry.com Katie Rothwell Tel. 01359 271635, Mobile: 07879214453 Email: rectoryfarm@hotmail.co.uk | |
---
| | |
| --- | --- |
| Anglia Poultry Dereham, Norwich. Specialists in pure bred poultry and waterfowl. We are a family run business with lots of experience and knowledge in poultry and waterfowl. We are based on the outskirts of Dereham in Norfolk. Point of lay, Day old chicks, Hatching eggs and single birds (If required). Also stockist's of high quality feeders, Drinkers and other poultry equipment. Call Tom for more information and free advice. Breeds: Large Fowl- Aracanna, Legbar, Brahama, Cochin, Dorking, Faverolle, Frizzle, Leghorn, Maran, Poland, Silkie, Sussex, Welesummer, Wyandotte. Bantam's - Ancona, Austrolorpe, Botted, Belgians, Dutch, German langshan, Modern game, New hampshire red, Pekin, Poland, Silkie, Sumatra, Sussex, Rhode island red, Welesummer, Wyandotte. Turkeys- Bourbon red, Bronze and Norolk Black. Geese- African, American buff, Chinease, Embden, Pilgrim, Sebastopol, Toulouse, West of England. Ducks- Aylesbury, Black East India, Call, Indian Runner, Miniature Indian Runners, Muscovy, German Pekin, Rouen And Saxony. Rhea's, Peafowl, 10 Types Of Pigeon, Emu, Guinea Fowl, Quail and Meet Birds. Tom Buck, Tel. No.: 07704891393, Mobile: 01362 691906, Email: lbuck@angliabuildingservice.fsnet.co.uk | Photo for illustration only. |
---
| | |
| --- | --- |
| Archies Little Gems, Cambridgeshire. Breeders of Rare and Pure Breed Poultry. Specializing in Araucana's, we breed Black, Blue, White, Lavender, Black-Red and Blue-Red Araucana's, Gold and Silver Yokohama, Silver Phoenix, Cochins and Brahmas. We also breed and sell Chocolate Turkeys and quality hybrids when available. Hatching eggs and chicks from 6 weeks old to point of lay. Contact Jason, Tel 01480812586 or 05603149182. Email jason@archieslittlegems.co.uk Web site www.archieslittlegems.co.uk | |
---
| | |
| --- | --- |
| Baylham House Rare Breeds Farm, Ipswich, Suffolk. At Baylham House Rare Breeds Farm we have seven small flocks of rare sheep, four breeds of cattle, pygmy goats, chickens and two breeds of pig including Kune Kunes, the wonderfully friendly Maori pigs from New Zealand. We are happy to advise you on the husbandry of any of the breeds that we keep and also sell you any surplus stock that we have available. | |
---
| | |
| --- | --- |
| Brambles Special Breeds Julie & Alan Edwards. We are based South of Malvern in Worcestershire. Close to the 3 Counties Showground. We specialize in breeding kune kune pigs and Angora Goats and rare breed poultry. We run "Smallholders Courses for the Beginner" which include the legal requirements as well as hands on with the day to day caring of your animals. We can also offer B&B at the house or close by. If you need any advice please call Julie: Tel. 01684-833336 Mob. 07872-170190 Email julie@specialbreeds.co.uk Web Site www.specialbreeds.co.uk | |
---
Busy

Bantams & Hybrid Hens, Stoke Prior, Nr. Leominster, Herefordshire

- We are breeders and suppliers of superior quality Point of Lay Hybrid Pullets, Pure Breed Pekin Bantams, Pure Breed Orpington Large Fowl, Pure Breed Cream Legbars and Italian & Japanese Quail.

We have an extensive range of Point of Lay Hybrid Hens breeds as follows: Bluebells, White Sussex, Silver Sussex, Black Rock/Rhode Rock, Copper Black, Speckledy, Barred Rock, Golden Speckledy, Amber, White Star, Partridge Leghorn, Colombian Black Tail, Rhode Island Red & Brown Ranger - All hens are 16+ weeks old and fully vaccinated.

We also breed Pure Breed Pekin Bantams (in a variety of colours), Pure Breed Orpington Large Fowl (in variety of colours), Pure Breed Cream Legbars (blue/green egg layers) and Italian & Japanese Quails - all Pure Breed Birds are vaccinated.

From our Pure Breeds we can supply fertility checked hatching eggs (which can be posted), day old chicks through to point of lay hens and cockerels. We also stock a good range of Poultry Equipment and Supplies (which can be posted).

We are located 3Ĺ miles from Leominster just off the main A44 towards Bromyard. Please contact us on 07971002962 or email busybantams@ymail.com or check our website www.busybantams.co.uk or www.busybantamsandhybridhens.co.uk for our Current Availability, Opening Times or further information about our birds or Why not find us on Facebook at Busy Bantams and Hybrid Hens.
---
Chartley

Chucks, Stowe-by-Chartley Stafford

. Situated in

Staffordshire

near the Derbyshire border

.

We specialise in Cuckoo

Maran

s

, Cream Legbar, Light Sussex,

Speckled Sussex, Black Leghorn, Brown Leghorn and

Friesian Fowl

, however we often have other breeds available, so please check our website or call for an up to date stock list

.

We offer

Poultry sales, advice, fertile eggs, day old chicks to P

oint of Lay hens (P

OL

)

.

Cockerels are offered free. We offer the s

ales

of coops & hens

to schools

and

educational visits to schools by

a

professional teacher. Advice to beginners

available

.

All our birds are reared on grass and wormed. DEFRA registered. Contact us, Jeff & Jane on

Tel. No.: 07736 960835

or

Email:enquiries@chartleychucks.co.uk

:

Web Address:

www.chartleychucks.co.uk
---
| | |
| --- | --- |
| Chebsey Chickens, Nr Uttoxeter, STAFFORDSHIRE, Variety of hybrid pullets for sale, all vaccinated and wormed-including blue-bel,whitestar,speckled star,black star and gold star-ready now! POINT OF LAY, Perfect layers for Springtime and Easter - £15 each. Nr UTTOXETER. Caroline Thornton, Tel. No.: 01889502016 Mobile: 07967002310 Email: thorncaroline@btinternet.com | Photo for illustration only. |
---
Cheshire Poultry, Stockport, Cheshire.

Welcome to Cheshire Poultry! We are a hobby breeder dedicated to the quality and performance of our exhibition Wyandotte's. Our main focus and passion is Wyandotte's and Sebastopol Geese. We have Large Fowl Blue laced, Buff laced, Gold laced ,Silver Laced Wyandotte's, self-Blues, Partridge and Silver Pencilled Wyandotte's . We have Silver Laced Wyandotte Bantams and rare Silver Blue/Black Marans (Dark egg strain). We swept the board at the National Poultry Show and The Federation Show 2009,2010,2011,2012 winning numerous Large Laced Wyandotte classes, these were for Best Buff Laced Female, Best Silver Laced Female, and Best Blue Laced Male, Best Gold Laced Female with many birds going on to win 'Best Laced Wyandotte' and getting numerous birds placed on Championship Row at both Shows which are the 2 biggest poultry shows in the UK. Our birds, are big, true to type, and really well marked with different European bloodlines . We also have the Sebastopol Geese in Curly Breasted and Smooth Breasted in White and Buff and Grey, They are some of the Best American Blood lines and have tremendous feather quality. I also swept the board at the National Poultry Show and The Federation Show 2011,2012 winning all the Sebastopol Classes and best gander. My Sebastopol curly goose won Supreme champion at the BWA show in 2012. We believe they are some of the best Wyandotte's and Sebastopol Geese in the country. click on my website to see lots of pictures and videos of my birds and feel free to contact us!.

Please enquire as we have at certain times of the year Hatching eggs we can post and Day Old Chicks you can collect and Growers and P.O.L Hens and Sebastopol Geese and White Call Ducks which we can arrange Nationwide Delivery When available.

We hope you enjoy our site. Steve Dace 07976 846462 we are Defra Registered.

www.cheshirepoultry.co.uk
---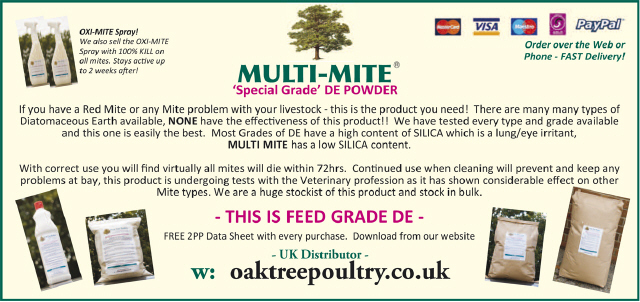 ---
| | |
| --- | --- |
| Chooks Free Range Chicken Farm, West Midlands. We sell a range of home reared chickens here at our farm in Warwickshire that make the perfect pet for the first time or experienced chicken keeper. All our chickens are reared with the aim of producing attractive birds producing great eggs in a range of colours. Our hens have been wormed and vaccinated. We are a family run farm so please call to arrange a visitCream Leg Bar: Happy go lucky and fun loving too.They lay a beautiful powder blue egg that is as tasteful as it is attractive in appearance, its also low in cholesterol! This bird will provide you with approximately 230 eggs in it's first year, tough, resilient and a bird for all seasons who will make a wonderful pet. Golden Brahma: The most popular of the Brahma breed. Well known for it's laying abilities of up to 200 eggs a year. Araucana: Our charming hens are small and neat with their delightful feathers that grow outward from the side of the head resembling ear muffs, they are an interesting mix to your flock, as they lay the most charming pastel green eggs. We fully recommend this bird to turn your egg collecting into a more interesting experience. These hens lay up to 200 eggs per year. Salmon Faverolles: A charming salmon feathering with the look of puffed out cheeks with their interesting plumage, we fully recommend this delightful bird. Her eggs are pinkish brown and she lays in the region of 230 a year. Copper Black Maran: Head and hackle have a golden edging and the rest of the bird is black with some reddish brown on the breast. Generally quiet, docile, but some are quite active. This hen lays approximately 160 to 210 eggs a year. The eggs are well known for their dark brown colour. Amber Link: Attractive medium sized hen, laying around 280 - 300 eggs per year. Very hardy and suitable for most environments. Rhode Rock: Hardy and docile hen, suitable for all terrains and weather. Good sized brown eggs with excellent shell quality. Will lay between 260 and 280 eggs per year. Speckledy: Easy to look after , this lazy grey speckled hen is a popular breed that is known for laying a deep brown egg. She should lay up to 250 eggs per year. Beechwood Blue: A very docile heavy bird. Her lovely smokey plumage makes her an increasingly popular choice for small scale poultry keepers. She will lay 200 - 240 brown eggs per year. White Star: A small leg horn type bird with a large comb. The white star is a prolific layer of beautiful pure white eggs and will lay up to 300 eggs per year. Sussex Ranger: Heavy weight bird. Very attractive and docile. Most suited to free range and lays around 200 plus eggs per year Calder Ranger: Good temperament and ideal for free range or deep litter systems. Very hardy, excellent and reliable layer and will produce up to 300 eggs per year. Commercial Brown: We usually have a variety of quality brown hybrid pullets available. These can be Isa Brown, Warren, Goldline, Hyline or Lohmann Brown. They are easily managed and docile and will reliably lay up to 300 eggs per year. Pied Ranger: A Medium sized hen. A popular bird for domestic situations laying 250 to 260 eggs per year. Chooks Free Range Chicken Farm, Mark Bennett, Tel. No.: 0791 9842127, Email: mark@chookschickenfarm.co.uk Web Address: www.chookschickenfarm.co.uk | |
---
| | |
| --- | --- |
| Click Cluck Poultry, Cambridgeshire. Bantams: Black, blue & white Silkie , Laced & Barred Wyandotte, Buff Orpington, Chamois Polish & POL Goldline Hybrids. I am based 15 miles from Cambridge,in the village of Fordham,just a few miles from the A14. I am breeding from exhibition stock and aim to provide an expanding variety of breeds to suit everyone.Please look at my website for more information or phone me for availability of chicks or pullets- I would love to hear from you! Cilla Palmer, Tel. No.: 01638721514, Mobile: 07715908024, Email: cilla@click-cluck.com Web Address: www.click-cluck.com | |
---
| | |
| --- | --- |
| Derbyshire Chickens, South Wingfield, Derbyshire. A superb variety of Hybrid Point of Lay Pullets, bred for their excellent egg production these are sociable birds,free range and fully vaccinated. We normally stock Bluebelles, Speckled Star, Black Rocks, Amber Star, Gold Star, White Star and Sussex Star. LF Speckled Sussex, Bantam Pekins and Silver Pencil Laced Wyandottes available. Hatching eggs from March onwards. Rachael Pugh-Lewis, Tel. No.: 01629 534711, Mobile: 07879892189, Email: rach@pugh-lewis.co.uk | Photo for illustration only. |
---
Derbyshire - Sunnyside Poultry. We are an established and reputable supplier of a wide range of Hybrid Point of Lay Pullets, vaccinated and reared to the best welfare standards. We also breed our own range of quality Pure Bred Hens; our extensive breeding stock ranges from show line Bantams to dual purpose Large Fowl. Hatching Eggs, Chicks, Cockerels, Quail and Ducks are all usually available.

We are stockists of quality chicken keeping products, feed, and both traditional and modern housing, including Omlet.

We are always happy to help newcomers in chicken keeping and offer Poultry Keeping Courses, Starter Packs and an excellent after care service.

We offer our customers a reliable Hen Boarding Service for birds purchased from us.

On the borders of Derbyshire, Staffordshire and Leicestershire in the East Midlands, easily accessible from motorways / major routes. Contact Ian or Lynsey Hornsby, Tel. 07798 584798 / 07973 655963, Email sunnysidepoultry@btconnect.com, Web Site www.sunnysidepoultry.co.uk
---
The eye catching animal house & enclosure range for the garden. Made in Great Britain, within our Derbyshire Dales workshop, our coops are ideal for those wishing to purchase an extra special pet enclosure that will take price of place in the garden. We have a good selection of modern or traditional animal housing for sale including poultry and chicken coops and houses either for garden use or larger units for smallholders. Free-standing models of hen houses suitable for housing free-range poultry, portable hen houses, ideal for moving around the garden and larger poultry houses for the more serious poultry keeper.
Tel. +44(0)1629 822 392 ~ Email ~ Web Site
---
Gold Partridge Brahmas - Tina Gambell, Wisbech, Cambridgeshire. I am a new breeder of Gold Partridge Brahma chickens. My Trio of Cockerel and two Hens are from a German bloodline, meaning they really are the best of the best.

Gold Partridge Brahmas are, quite simply, the most amazing large fowl chickens you could possibly wish for. Friendly, huggable, exceptionally beautiful, great mothers and fathers, calm, peaceful and elegant.

We breed these fantastic chickens - it is hard to sell them, but we want other people to have an opportunity to love them as much as we do.

Services offered:

Hatching eggs (to order so they will be fresh) - £3 each
Day old chicks hatched to order - £10 each
Occasionally we have slightly older chicks £15-£30
Point of lay pullets - £40 each
Hens - £40 each
Cockerels £25 each

Why not consider a trio (cockerel and two hens)? - £95

These large fowl are absolutely gorgeous, friendly, regal, elegant and huggable. Their beautiful white eggs are simply exquisite to see

Mobile: 07890 025064, Email: tina.gambell@btinternet.com
---
| | |
| --- | --- |
| Gould Life Poultry Smallholdings Ltd. Worcestershire. We have various breeds of large and bantam chickens,several breeds of ducks/geese. We have Guinea fowl to order plus meat chicks ducks geese and turkeys as day old . All chicks are Mareks vaccinated . We also have British Rare Breed Pigs weaners available to order ring for details and prices. Contact Sharon/Keith Gould Tel 07894743816 or 07974587281 Email sharon. gould@o2.co.uk Website www.gouldlifepoultryltd.co.uk | |
---
| | |
| --- | --- |
| Happy Hens, Bodenham, Hereford. Over 35 different colours of Pekin Bantams including many colours of Frzzle. Pekins make lovely pets for children & adults alike.Exhibition Silkies from some of the best bloodlines in the Uk including Rare Cuckoo. Help & advice freely given. Pol & hatching eggs usually for sale. Nicki Stannard, Tel. No.: 01568 797665, Mobile: 07976850735, Email: purebreedpoultry@tiscali.co.uk Web Address: www.happyhens.me.uk | |
---
Heidi's Happy Hens, Hybrid Poultry, Rugby, Warwickshire. ALL OUR BIRDS ARE FULLY VACCINATED AND WORMED BECAUSE OF THAT WE GUARANTEE THEM FOR SIX MONTHS. OPEN SEVEN DAYS A WEEK 9am - 8pm. Hybrid Breeds: Hybrid Point Of Lay Hens, Rangers, Ambers, Copper Blacks, Blues, Snowbells, Coucou, Pied and Crested.

Rangers: These are an amazing layer and can lay up to 340 a year, a real character and will follow you around hoping for some tip bits.
Ambers: Such a docile bird will often jump on to your lap making her a real family favourite. Her feather colours vary from a pure cream to a speckled brown. She will lay approx 300 eggs per year.
Cooper Blacks A large percentage will lay a really dark brown egg, a beautiful bird whose feathers shine a petrol green in the sun. She will lay approx 300 eggs per year. Again a tame bird who will happily eat out of your hand.
Blues: The largest hybrid I sell, but again very friendly and soft natured. She will lay a creamy brown egg and will lay approx 280 eggs.
Snowbelle: The smallest hybrid so she is a nice size for children to handle and she lays pure white eggs. Approx 300 eggs.
Coucou: She has feathers that feel like velvet, she will lay around 280 eggs that will be a light brown colour.
Pied: A beautiful black and white bird who will lay around 280 eggs. A really nice addition to any flock.
Crested: 80% of these beautiful birds lay a blue / green egg.

Hens can be reserved and kept for up to six weeks even better we offer a FREE holiday care service. We can also deliver. Please contact us for more details. If there is some thing that you are after but can not see it listed please contact me as I am happy to discuss individual requirements. We are based in Rugby, Warwickshire. On the Leicester border. One mile from Junction one of the M6 and one mile from junction 20 or 21 of the M1. Heidi Stobson, Tel. No.: 01788 568930, Mobile: 07970 929886, Email: heidi@heidishappyhens.co.uk, Web Address: www.heidishappyhens.co.uk
---
Hollydene Hens, Coalville, Leicestershire. Warren, Black Rock, Blue, Speckeldy, Sussex, Leghorn and Amber Link.

At Hollydene Hens we offer a variety of point of lay chickens.

We also stock feeds and supplies so you can buy everything you need to keep your hen happy and healthy!

Going away on holiday? We offer 5* hen boarding so you don't need to worry about your hens whilst you are away. You can find out further information about our Hen Boarding service on our website: www.hollydenehens.co.uk, Tel. 07712772280, Email: suechessman@yahoo.com
---
| | |
| --- | --- |
| L & B Pure Breed Poultry, Wetherden, Suffolk. Over 25 different breeds of chickens - large fowl & bantams, Quail, Ducks, Guinea Fowl and Peacocks/Hens. Point of lay, Growers and day old chicks. Also various hatching eggs available. Please contact Lewis for more details on 07534525263 or email l.bpurebreedpoultry@hotmail.co.uk | Photo for illustration only. |
---
| | |
| --- | --- |
| Lifestyles UK Ltd. Bromsgrove, Worcestershire. Breeders of French Copper Maran, Leghorns, Light Sussex, Cream Legbars. Also Hybrid Layers and Bantams. Over 40 years experience. We also manufacture English made hand crafted poultry housing feed and accesories. Tel. No.: 01527 880078, Fax. no.: 01527 835888, Mobile: 07860808071, Email: steve@lifestylesukltd.co.uk Web Address: www.lifestylesukltd.co.uk | |
---
Maddies Chicks, Lichfield, Staffordshire. P.O.L Hybrids and rare breeds. We have a wide range of chickens for you to choose from. There are pure breed chickens if you're interested in showing your pets. However if tasty, home produced free-range eggs are your goal, then choose from our attractive range of hybrid laying hens. Our hybrid hens will produce around 280 eggs a year and, depending on which chickens you choose, will lay eggs of various colours from white through to deep chocolate brown and even blue! We sell poultry of all ages from hatching eggs and chicks to adult chickens. Current breeds:Hybrids:
*Columbian Black tails. ~ *White Stars. ~ *Bluebells. ~ *Light Sussex. ~ *French Copper Marans. ~ *Silver Sussex. ~ *Copper Stars. ~ *Rhode Island Reds. ~ *New Hampshire Reds. ~ *Cream Legbar (blue egg layers).
Rare Breeds:
*Chocolate Orpingtons. ~ *Black Orpingtons. ~ *Gold Laced Cochins. ~ *Lemon Millefleur Sablepoots. ~ *Porcelein Sablepoots. ~ *Rare Red Silkies. Please feel free to call us for more information. Mobile: 07854885058 Email: maddieschicks@hotmail.com Web Address: www.maddieschicks.co.uk
---
Midlands Chickens

,

Ardens Grafton

,

Warwickshire

-

Niederrheiner

.

The Niederrheiner is an exceedingly rare Chicken breed, that originated in Germany. Itís a hardy chicken and lays large cream-coloured eggs in high numbers-around 200 a year. The Niederrheiner was developed in the first half of the 20th century, by crossbreeding many large chicken breeds which include; the Orpington and the Plymouth Rock.

Niederrheiner chickens have moderate-sized single combs and wattles, red earlobes and whitish-yellow legs.

We have chicks to point of lay chickens. Also available trios with a cockerel.

Verity Rochester - Tel. 07724624095, Mobile: 07724624095, Email: vezlewis@gmail.com
---
N & J Orpingtons, Nottinghamshire.

We have the best Jubilee and Spangled Orpingtons in the country, and have won first at the National 2009 with both colours, (+ trophy's). We sell birds only, not hatching eggs, unless you live locally and can collect. The Jubilee's are German lines from a top breeder who ONLY breeds Jubilee and has done for twenty years. The chicks/birds they are producing are out-standing and are excellant quality, they are proven winners at the National show this year! Limited stock available late summer, or can take orders. We also won the class of white Orpingtons with our fabulous cockerel. And have had good success with our blacks. All birds are large fowl. For further details, please contact us on 07722336879. visit our website www.jubileeorpingtons.co.uk, or email us at, yogib70@hotmail.com
---
Newland Poultry, Malvern,

Worcestershire

-

We have a large range of fully vaccinated hybrid hens available all year round as well as a fully stocked shop selling everything you need to keep poultry. We offer a warm welcome to newcomers to chicken keeping.

A range of pure breeds including French Wheaten Marans, Silver Laced Wyandottes, Pekins, Cream Legbars and many others - All vaccinated and regularly wormed. Please see the website for current availability.

We are stockists of Garvo feed, Flubenvet, Omlet housing & accessories, Green Frog recycled housing, traditional high quality wooden housing and also offer a popular hen 'boarding' service.

We are located just 6 miles off Junction 6 of the M5. Please see our website which is updated weekly, for opening times and current stock. Telephone: 01684 216257 or 07830 176254, Email: mail@newlandgrange.com, Web: www.newlandpoultry.com
---
| | |
| --- | --- |
| OLD CANAL FARM, DERBY, DERBYSHIRE. We are a small family run business. Our main aim is to try and keep rare breeds of birds tru to their breed, but also we just enjoy the pleasure that our chickens and their lovely fresh eggs give. Our breeds include; Derbyshire Red Cap's, Wheaton Marsh Daisy's, Cuckoo Maran's, Light Sussex, Welsummer's, Buff Orpington's, Gold and Silver laced Polish, Gold Dutch Bantam's, Vorwerk's, and Cream Legbar's. We have birds of all ages available, however some breeds are more available than others at various times due to hatching success. Please feel free to call any time to discuss your requirements. Julie Jones, Mobile: 07866499325, Email: julieatoldcanalfarm@me.com | |
---
Ollie's Chirpy Chickens, Solihull, West Midlands. Suppliers of Hybrid & Pure Breed POL Hens, Coops, Feeds, Complete start-up packages and all essential poultry products. ALL OUR HENS ARE WORMED & FULLY VACCINATED, WHICH IS WHY WE GUARANTEE THEM FOR 6 MONTHS. OPEN 7 DAYS A WEEK (by appointment only).We have various breeds of hybrid layers available:- Rangers, Rhode Rocks, Blue Haze Marans (Blue Bells), Coucou Marans (Speckled), Pied Suffolk & Amber, as well as White Leghorns (white stars) and Light Sussex, All of whichare reared to freedom foods and lion code standards. We also stock PURE BREED COTSWOLD LEGBARS & BURFORD BROWNS. Rangers: These are amazing layers and can lay up to 340 a year, the most fun and quizical in nature, she will follow you around hoping for some tip bits.
Ambers: a real family favourite with a very docile nature. Her feather colours vary from a pure cream to a speckled brown. She will lay approx 300 eggs per year.
Rhode Rocks: A rhode Island Cross breed, she is a beautiful bird whose feathers shine a petrol green in the sun. She will lay approx 300 eggs per year. Again a tame bird who will happily eat out of your hand.
Blues: The largest hybrid, but very friendly and soft natured. She will lay a creamy brown egg and will lay approx 280 eggs.
White Leghorn or White star: She is the smallest of the hybrids which means she is the perfect size for children to handle and she lays a pure white egg. Approx 300 eggs.
Coucou or Speckled: A friendly bird, she has velvety Down which is amazingly soft to touch, and will lay around 280 light brown colour eggs.
Pied: Another Rhode Island Cross breed, she has a beautiful white on black colouring and will lay around 280 eggs. An interesting and colourful addition to any flock.
Cotswold Legbars: There is no doubt that the stunning Cotswold Legbar eggs very special. Their pastel Blue, pink or Green coloured shells and the superior quality of the yolk and white, make these eggs a must have for any domestic chicken keeper. The Cotswold Legbar is a hardy bird and a prolific layer, producing in excess of 230 eggs in the first year.
Burford Browns: These are one of the most placid and docile birds and have a very sociable temperament. They love people and children, which makes them the perfect choice for pets. The Burford Brown is famous for its wonderful deep brown eggs with their thick shells, coated with a silky sheen. The dense texture and large yolk, makes them the first choice for cooking and they make superb cakes. Unlike most layers of dark eggs, the Burford produces about 180 in the first year and, unusually, they keep their shell colour too! Hens can be reserved in advance and we offer a peace of mind holiday sitting service. Delivery is also available and is free within the first 5 miles. Please see our website or contact us for more information. We are based in the heart of the West Midlands/Warwickshire countryside, only 10 minutes from Jun 6 of the M42, Jun 4 of the M6, and 5 minutes from the NEC. Ask for Simon or Dawn on: 07767742227, Email: simon@ollieschirpychickens.co.uk Web Address: www.ollieschirpychickens.co.uk
---
| | |
| --- | --- |
| P & E POULTRY, Swadlincote, Derbyshire. LEGBAR, COPPER BLUE MARANS, VORWERK, BIELEFELDER, DARK GREEN EGG LAYING HYBRIDS, SILVER LACED WYANDOTTE (bantam). We pride our self's on keeping a good standard of service and breeding only from true to standard stock. As a rule we only sell hatching eggs although we are happy to sell day old chicks if you don't have an incubator. Please contact me for further details. Anybody wishing to collect eggs or just to have a look or talk about any of my breeds please feel free to do so, We are also happy to send eggs through the post payment through paypal only. Please contact me for prices and availability. Paul Highton, Mobile: 07905 836267, Email: paul.highton@sky.com | |
---
Picton Farm Chickens, North Walsham, Norfolk. Picton Farm is a family run smallholding in rural Norfolk, a short distance from Norwich. Our pure breed birds are all bred and reared here on the farm from our carefully selected breeding stock. Hatching eggs will be collected and turned each day until you collect them and will never be more than 6 days old (usually much less, depending on the size of your order). We also keep a number of other breeds so it is worth giving us a call even if what you want is not on the list. This year we are also stocking some types of hybrid including Rhode Rock, Bluebelle, Caulder Ranger, Amber Ranger, Speckledy, Sussex Ranger, Magpie Ranger, White Leghorn, and some quirky looking blue egg layers now and again. Hybrids are available at point of lay all year round. Pure Breeds are available in Spring and Summer and sometimes Autumn but can be pre-ordered at any time of year. Please call us for a full list of what is available. Visits by appointment only but we are open most weekdays, some evenings and every Saturday but please be understanding as we are only a little family farm. If you're not sure what you want, or what you need to get started then feel free to call or email and we will do our best to point you in the right direction.

Breeds: Rhode Island Reds; Welsummers; Light Sussex; Barnevelders; Barred Plymouth Rocks; Minorcas; Buff Orpingtons; Dark Brahmas; Wheaton, and Copper Black Marans; Marsh Daisies, and Bantam Welsummers. Selection of Hybrids; Blue belle, Speckledy, Rhode Rock, Caulder Ranger, Amber Ranger, Sussex Ranger, Magpie Ranger, White Leghorn, Blue egg layers.

Jen Burgess, Tel. No.: 01692408929, Mobile: 07876762053, Email: picton_24@btinternet.com Web Address: www.pictonfarm.co.uk
---
| | |
| --- | --- |
| Pontesford Poultry & Waterfowl, Pontesford, Shrewsbury, Shropshire. Welcome to Pontesford Poultry & Waterfowl. Whether you looking for good egg layers, garden pets or high quality exhibition poultry, you're in the right place. We are a rare breed poultry and waterfowl centre with over 50 breeds to choose from. All our stock is sourced from top breeders nationally and internationally. Poultry is our passion, whether you after anything from Indian runner ducks to Malaysian seramas, we will do our utmost to help you out. We usually have Hatching eggs to Point of lay available for sale in all our breeds, with an online shop to make buying as enjoyable and hassle free as possible. We currently breed: Indian runner ducks in 9 colours, Call ducks in 10 colours, muscovys in 3 colour (including ripple and buff), Orpingtons in 11 colours, Seramas, Sablepoots, Rhode island reds and much more. As well as our breeding projects we are in constant communication with breeders from Europe to the USA, working on bringing in new bloodlines, better type and new colours to the UK. For more information please take a look at our website, which is constantly being updated and is an ongoing project. Tel. No.: 07401 230 450, Mobile: 07401 230 450, Email: info@theppw.co.uk Web Address: www.theppw.co.uk | |
---
| | |
| --- | --- |
| Power Poultry Terrington St John, Norfolk. We are a small, family run smallholding where the health and quality of our birds is paramount. We breed Orpington - Buff, Blue, Black, Lemon Cuckoo and Gold Laced. Pekin - Black, White, Cuckoo, Lavender, Silver Partridge and Lemon Cuckoo. Marsh Daisy - Brown and Wheaton, Dark Brahma, Light Sussex - Bantam and Large Fowl, Barnevelder, Norfolk Grey and Rosecomb. Visitors always welcome by appointment. Telephone 07710 848 270 or Email info@powerpoultry.co.uk Web Site www.powerpoultry.co.uk | |
---
| | |
| --- | --- |
| Staffordshire Chickens, Eccleshall, Staffordshire. We are a family run supplier of poultry and supplies based in Eccleshall, not far from Stafford. We stock Warren, Amber Link, white Leghorn, Rock, Sussex Ranger, Pied & Calder Rangers, Speckledy and Bluebell. We can also supply Coop's and most poultry related supplies. We have teamed up with Omlet, to bring you some fantastic deals on the excellent Omlet Eglu GO range. We also offer holidays/boarding for your chickens. They will be kept separately and securely in their own area and Coop, with all food and water supplies included in the cost. Please visit our website www.staffordshirechickens.co.uk for further details. Richard Potts, Tel. 07748 635116, Email gailapotts@yahoo.co.uk | |
---
| | |
| --- | --- |
| Sunnyside Poultry, Woodville, Derbyshire. Sunnyside poultry are located near Burton on Trent DE15. We provide Various point of lay hybrid pullets for your garden, allotment or smallholding. We also stock all the necessary feed and equipment to get you started and to keep your birds healthy. Poultry keeping courses are usually held once a month. All of our birds we supply are all fully vaccinated. Breeds we supply include Rangers, Black stars, copper blacks, pieds, corals, blues, columbines, speckleds, Ambers and white stars. Please see our website for details. Contact: Ian Hornsby, Fax. 01283 550240, Mobile: 07798 584798, Email: sunnysidepoultry@btconnect.com Web Address: www.sunnysidepoultry.co.uk | |
| | |
| --- | --- |
| Welsummers Parwich, Derbyshire. Michael Hart. Welsummers bred for their dark egg colour and productivity. I also have the Silver Duckwing Welsummer variety, as well as Vorwerks. All are Large fowl, and available as growers or hatching eggs. Ashbourne, Derbyshire. Tel: 01335 390456. Email poultry@hartshouse.org.uk | |
---
Willowbrook Poultry, Nottingham. From our small holding in the Nottinghamshire country side our chickens roam around freely and are in superb health. We specialise in French Copper Marans in all colours, Light Sussex, Welsummers, Silkies, Gold Brahmas and Indian Game. We can supply hatching eggs, chicks, growers and pullets and breeding trio's for the above breeds.

Our brood are fed on the best food money can buy are wormed regularly and want for nothing - making them very happy chickens!! Please contact Pete with any enquiries on 078111 47469 or email on chickensandpigs@hotmail.co.uk. See our web site www.willowbrook-poultry.co.uk

Any other information: We can also supply starter packs including chicken houses, breeding trio's food, bedding and information and advice on incubation and rearing.
---
---
AA* Asselby Chucks (Poultry Etc) Howden, East Yorkshire. Various Rare Breed Poultry and Quality Hybrids. All birds are vaccinated and wormed. Large breeds Orpingtons, Brahmas, Faverolles, Araucanas, Wyandottes, Shetlands, Sussex, Old English Game. We also have Quail, Peafowl, Golden pheasants and Guinea Fowl, Runner ducks, Aylesbury and Khaki Cambells. Hatching eggs can either be collected or posted from most breeds.I may have a breed not listed. Chicks to P.O.L available all year. Poultry Housing made to order. Advice and lessons on how to look after your birds given. Poultry holidays available all year.

All birds are DEFRA registered and we are members of Compassion in World Farming.Visits by appointment.Contact Keith 01757 638191 Email keith.huggins169@btinternet.com, Web Site www.asselbychucks.webs.com. We also do Flyball Training for dogs. Contact Julie 01757 638191.
---
| | |
| --- | --- |
| Bank View Farm, Sheffield, South Yorkshire. Light Sussex, Buff Orpington, Gold Laced Wyandotte Chickens. Ethically run smallholding on the edge of Sheffield breeding poultry on a small scale. I usually have Light Sussex, Buff Orpington and Gold Laced Wyandotte birds for sale from growers to point of lay. Also hatching eggs. My chickens are reared traditionally outside with plenty of good food and regular handling to ensure productive but friendly birds. I am happy to give advice to new chicken keepers. Rachel Wall, Tel. No.: 0114 2363297, Mobile: 07889791164, Email: rachel@bankviewfarm.co.uk Web Address: www.bankviewfarm.co.uk | |
---
| | |
| --- | --- |
| Birchfield Poultry, Sheffield, South Yorkshire. We have for sale throughout the year Bluebell, Nero.Speckeldy, Sussex Star, p.o.l.pullets. Also the Blackrock Light Sussex and Rhode Pullets. Gary Armitage, Tel. No.: 01142844326, Mobile: 07940321038, Email: birchfieldpoultry@live.com, Web Address: www.birchfield-poultry.co.uk | |
---
Brackenholme Hall, Selby, North Yorkshire - Hybrids & Pure Bred Large & Bantam Poultry. Brackenholme Banties hatch all year round both large fowl and bantams:

Large fowl: Rhode Island Red (both dark strain & red), Marans: copper blue, copper black, spalsh & cuckoo, Crested Legbar, Light Sussex, plus Hybrids: Gimgernut Ranger, Ambers, Speckledys and we offer 7 varieties of Hybrids. Table Birds (commercial table bird packages see website)

Bantam: Wyandotte (blue laced, silver laced, gold laced, gold partridge & white), Pekin - lemon or lavendar.

All birds wormed, vaccinated and fed a natural diet, with freedom to roam and explore their surroundings. We are open every Saturday morning (check website for additional opening days during school holidays) from 9.30am to 1pm only. No appointment required just call down between 9.30am and 1pm. Claire Hare, Tel. No.: 01757 638925, Mobile: 0795 6060 228, Email: sales@brackenholmehall.co.uk Web Address: www.brackenholmehall.co.uk
---
| | |
| --- | --- |
| Chicken and Eggs, Goole, East Riding of Yorkshire. I am a breeder of Brahma, Light Sussex, Rhode Island Red, Cochin, Vorwerk, Polands, Legbar, Silkie, Russian Orloff and Orpington. I have quality hand made chicken houses with runs, poultry feed, feeders, drinkers and other accessories for sale. I also have fertile hatching eggs for sale during the spring / summer months. Jason Boasman, Tel. No.: 01405 862854, Mobile: 07739324218, Email: info@chickenandeggs.co.uk Web Address: www.chickenandeggs.co.uk | |
---
| | |
| --- | --- |
| Durham Hens, Bishop Auckland, County Durham. Durham Hens breed large fowl Double Laced Barnevelder, Welsummer, Vorverk, Cream Legbar, Exchequer Leghorn, Silver Laced Wyandotte, Gold Top and Silkie (various colours). Bantam breeds include Black Wyandotte, Chocolate Wyandotte, Blue Laced Wyandotte, Chocolate/Cream Wyandotte, Cuckoo Maran, Chocolate Cuckoo Maran, Black Orpington, Chocolate Orpington, Lemon Sablepoot and Lavender Araucana. Available as chicks and fertile eggs in Spring and Summer, point of lay available in summer and autumn.We also sell hybrid point of lay pullets all year round: Rhode Rock, White Leghorn, Gingernut Ranger, Blue Haze, Speckledy, Light Sussex, Pied Suffolk, Amber, Miss Pepperpot, Copper Black, Coral Nick and Blacktail. Please see our website for stock currently available. We are open from 10am to 4pm every day except Wednesday. Please note we are closed on Wednesdays. Tel. No.: 01388731131, Mobile: 077639929686, Email: mmanchester@btinternet.com, Web Address: www.durhamhens.co.uk | |
---
| | |
| --- | --- |
| Kippax Farms, Burnley, Lancashire - Pigs, chickens & poultry, cattle, and sheep. Family run farm and online retailer located in Burnley Lancashire selling chicken supplies and poultry equipment, horse and equine supplies, and pig supplies. You can browse and purchase our selection of pet products online via our website. Nationwide delivery available. Kippax Farms are also breeders and sell to the public and auctions the following animals and livestock;- Rob Rose British Micro Pigs, Large Fowl Orpingtons (various colours) and other rare poultry/chickens/waterfowl, Texel and Suffolk sheep, Aberdeen Angus, Belgian Blue, Limousin cows and calf's. We have won various awards for our high quality livestock. We offer a friendly and welcome service. Enquires welcome to James Kippax, Tel. No.: 01282420906, Mobile: 07943 230607, Email: info@kippax-farms.co.uk Web Address: http://kippax-farms.co.uk/Any other information: Join us on facebook and twitter at the following addresses;- http://www.facebook.com/pages/Kippax-Farms/115009988613067 ~ http://twitter.com/Kippax_Farms | |
---
| | |
| --- | --- |
| Newclobirds, Penrith, Cumbria. Breeders of Rare and Pure Bred Poultry - Specialising in Silkies (5 colours), Transylvanian Naked Necks, Houdans, Sultans, Scots Dumpy, White, Brown & Exchequer Leghorns. Hatching Eggs and growing stock. Tel 01768 867205 after 8 p.m. or mobile 07951375641, Email newclobirds@aol.com Web Site www.newclobirds.co.uk | |
---
Terry's Hatchery

,

Sunderland

,

Tyne And Wear

.

Rhode Island white, Rhode Island red, Light Sussex, Scots Grey, ambers, isa brown, gold dutch, Aylesbury and campbell

.

We sell everything from hatching eggs to point of lay hens, ducks, geese and chickens. Incubation service available. Please ring 0700924660 to check stock availability.

Breeds: Light sussex, rhode island red, scots grey, hybrids, rhode island white, golden dutch, Aylesbury ducks and Campbell ducks

We Supply: Live Hatching Eggs, Day Old Chicks, Point of Lay Pullets, Chickens, Ducks, Geese, Bantams

Tel. 07400924660, Email: christian.l.terry@gmail.com Web Address: www.Terryshatcherystore.co.uk
---
| | |
| --- | --- |
| Yorkshire Orpingtons, Seaton Ross, Nr. York, Yorkshire. Large fowl Orpington breeder of the following colours buff, black, blue, lavender, cuckoo, splash. I sell privatly from my home address and have done for a few years now with many happy customers. I sell hatching eggs and birds from day old chicks up to full grown birds but sell mostly hens, pairs, trios etc. at 4-10 months old. Please contact me Chris Brown, Email:cris.654321@hotmail.com Mobile: 7762449047, Phone: 01759318793. | |
---
---
| | |
| --- | --- |
| AK Poultry, Aberdeenshire, 6 West Balhalgardy Cottages, Balhalgardy, Inverurie, AB51 0HR. Affordable poultry to suit your needs. Buff Orpingtons, Wellsummers, Maran, Light & silver Sussex. White & gold Silkies, white leghorns. Buff Orpingtons. We also supply Hybrids. Contact Alex and Kylie Gordon, Tel. 07789744101. Mobile. Email akpoultry@live.co.uk Web Site www.akpoultry.com | |
---
| | |
| --- | --- |
| Bill Mears, Inverness, Highland. Barnveldor, R.I.R. welsummer, maran, light sussex, buff orpington, etc. Hand reared, Pure breeds, Free range.Visit anytime. Tel. No.: 01667462383, Email: billmears321@btinternet.com | |
---
The Whole Chicken Kaboodle, Kilt Farm, Cumbernauld. Our business has been formed through our long time passion for poultry.

We now have plenty of stock of Hybrid and Pure Breed pullets, at Point of Lay, we have Rhode Rock, Goldline, Isa Brown, Light Sussex, Silver amber link, Blue Haze, Maran, white leghorn. To name but a few. A good range of egg colours. These are good strong hardy birds, prolific layers, great birds for the first time keeper.

We have Fertile Hatching Eggs for Sale, all year round, from proven working Cockerels, chicks can be seen at most ages and stages. The breeds we have are, Light Sussex, Speckled Sussex, Buff Sussex, Welsummer, Cream Legbar, White Leghorn, Exchequer Leghorn, Buff Orpington, Blue Orpington, Maran, Rhode Island Red, Barnevelder.

Contact Debi - Tel. 07554435205, Email debilee@btinternet.com Web Site www.thewholechickenkaboodle.co.uk
---
| | |
| --- | --- |
| Bantam Orpingtons, Swansea, West Glamorgan. Small breeder of quality Bantam Orpingtons. Colours bred are: Chocolate & Splits, Chocolate Partridge & Chocolate Partridge Blue & Splits, Silver Laced, Gold Laced, Jubilees & Diamond Jubilees. As I am a small breeder, my stock can sell out quickly so please email with requirements and I will add you to my lists if unavailable. I can deliver locally at a cost of £10.00 plus 50p per mile within a 50 mile radius. Collection is preferred, I am near Swansea. I can also supply Garvo Poultry Feeds, email for information. Michelle Lewis, Tel. No.: 01639849136, Mobile: 07706067686, Email: orpingtons@hotmail.co.uk Web Address: www.bantamorpingtons.webs.com | |
---
| | |
| --- | --- |
| Blackrocklayers, Ferndale, South Wales. Wide range of Laying hens, sole welsh agent for genuine scottish blackrock, We have a full current list of available stock including ducks and pure breeds. Set in the heart of South Wales, 20mins from M4 North of Cardiff. Mobile: 07919407245 Email: wales@blackrocklayers.co.uk Web Address: www.blackrocklayers.co.uk | Photo for illustration only. |
---
C & G Poultry, Swansea, Glamorgan. We are small hobby breeders of Cream Legbars, Rhode Island Reds and pure breed bantams. We breed Pekins in black, white, milliefleur, silver cuckoo, lemon cuckoo and silver birchen. We keep Silkies in red and white(minature in white). We also breed Polands in chamois and gold laced (including frizzle), Orpington bantams in chocolate, gold laced and jubilee, Sablepoots in lemon milliefleur, and Dutch in Gold partridge.

Hatching eggs and youngstock up to POL sometimes available. We are only small hobby breeders and do not keep large numbers of each breed or colour, so our stock soon sells out, please contact us as soon as possible to check on availability of birds. Please see our website for full details. Geoff Thomas, Tel. No.: 01792 898825, Mobile: 07977807765, Email: cgpoultry@gmail.com Web Address: www.cgpoultry.freeuk.com
---
| | |
| --- | --- |
| Chickensnchicks, Llanybydder, Ceredigion, Wales. Barnevelder, Crested Cream Legbar, Lavender Pekins, Chocolate Wyandotte Bantam, Barred Wyandotte (LF), Buff Sussex, Light Sussex, Rhode Island Reds & Goldlines. I run a "lifestyle business" indulging my passion for breeding chickens on my DEFRA registered 4 acre smallholding in Drefach, Ceredigion, Wales. I supply hatching eggs, chicks & point-of-lay. Laura Ashworth, Tel. No.: 01570 480710, Email: enquiries@chickensnchicks.co.uk Web Address: www.chickensnchicks.co.uk | |
---
| | |
| --- | --- |
| Forevergreen Rare Breed Poultry, Aberystwyth. At Forevergreen poultry we breed in large breeds: Rhode Island Reds, Light Sussex, New Hampshire Reds, Orpingtons in blue, black, white & buff, Old English Game Carlisle, Welsummers, French Copper Marans. In Bantams we breed: Light Sussex, Buff Rocks, Silver Grey Dorkings, Porcelaine Belgiums, Pekins, Indian Game & Silkies. We also stock various hybrid P.O.L pullets. We also supply quality poultry housing at an affordable price along with Starter Packs for the beginner. With over 40yrs experience, we pride ourselves on being able to provide Exhibition poultry along with advice & guidance on the principles of showing or just for the person with a few hens in the garden. Please check our website for availability & links to our blog. Also find us on Facebook. Julie Green, Tel. No.: 01974 251477, Mobile: 07977548158, Email: j.green.921@btinternet.com Web Address: www.forevergreenpoultry.co.uk | |
---
Just Pure Poultry, Ceredigion. We sell hatching eggs and chickens from day old through to point of lay. In large fowl we have Dark Brahma, Speckled Sussex, Cream Leghorn, Copper Blue Maran, Cuckoo Maran, Exchequer Leghorn, Light sussex, Rhode Island Red, Lavender Araucana and Silver Grey Dorking. In bantams we have Speckled Sussex, Light sussex, Silkies in blue, black and white, Wyandottes in blue laced, silver laced, buff laced, gold laced, silver pencilled and partridge and Pekins in buff, milliefleur and lavender. Mrs L Jones Tel. No.: 01239 711308 Mobile: 07791395109
Email: lee.jones194@hotmail.com Web Site www.justpurepoultry.co.uk
---
| | |
| --- | --- |
| Pandy Poultry, Abergavenny, Monmouthshire. We are breeders of quality Orpingtons, our breeding stock comes from Britain and Holland and we are proud to have this breeding stock. In large fowl Orpingtons we have buff, blue, black and gold laced, in Bantams Orpingtons we have black, blue, chocolate, birchin, partridge, silver laced and chocolate partridge, we have a few other breeds of laying birds and will add new colours to our stock this year, we have a carpentry workshop and make bespoke poultry houses, runs and brooders to order, we sell day old chicks to point of lay and hatching eggs and we can deliver poultry anywhere in Britain - £35 England and Wales, £45 to Scotland, please phone John on 07977598912 or email johnmitchell14@sky.com for availability and prices or any information you may need. | |
---
Pencwarre Ponies, Poultry & Waterfowl, Cardigan, Ceredigion. Pencwarre Ponies, Poultry & Waterfowl is located at Llandygwydd which is in the county of Ceredigion, near the beautiful Teifi River. The Poultry & Waterfowl began as a hobby. It is now intended to produce chickens and ducks for their breed quality (showing potential). We can cater for those who want chickens as pets (docile breed) or those requiring good egg production. The stock includes rare breeds as well as popular breeds. The range includes pure bred chickens/ bantams, broody hens as well as POL (of various ages & colours). Our breeding stock mean a lot to us (we go as far as naming selected characters).

Fresian Fowl (Rare), Light Sussex, Rhode Island Reds, Silkies (Various Colours), Pekins (Various Colours, Cochins, Barnevelders, Welsummers & Orpingtons (various breeds of ducks also available). For Price enquiries & availability please contact us. Our website is updated regularly with updates on stock. Chris Thomas & Lisa Parry, Mobile: 07989158283 or 07854001435 Email: info@pencwarre.co.uk Web Address: www.pencwarre.co.uk
---
| | |
| --- | --- |
| Pentwyn Poultry, Llanon, Ceredigion. Pol Hybrids, Silkies, Cochin, Friesian Fowl, Wyandottes, Buff Orpington, Salmon Faverolles, Bantams, Ducks, Geese, Guinea Fowl and Quail. We are a family run business,we have a variety of all types of poultry in stock,large and bantam chickens,Duck,Geese,Guinea Fowl,Quail.If a breed you want we have not got listed please ring us and we will do our best to get them for you.Please telephone before visiting to check stock availability thank you. Kevin Evans Tel. No.: 441974272777, Mobile: 07885440862, Email: pentwynpoultry1@hotmail.co.uk Web Address: www.pentwynpoultry.co.uk | |
---
| | |
| --- | --- |
| Rebeca B Shakespear-Fry, Bala, North Wales. Naturally hatched & reared poultry and waterfowl. I keep Barnvelder, auto sexing Rhodebar, Weirgloddau (excellent blue/green egg layer), Silkie, Indian Runner, Orpington & Khaki Campbell ducks & Buff Geese. Orders taken for hatching. Tel. No.: 07816 120677, Email: mail@welshwoolnwings.co.uk Web Site www.welshwoolnwings.co.uk | |
---
Sals Pure Breeds. Usk, Monmouthshire. We only specialise in a few breeds and in each breeding pen we have a few birds from Top quality bloodlines to ensure our gene pool. All our birds are true representatives that are associated with each breed. We are not in the numbers game, this way we can ensure quality pure breeds! Breeds include: Gold Laced & Blue Laced Barnevelder, Buff Sussex, Cream Legbar, French Copper Maran, Welsummer, Bantams, Buff Columbian Brahmas and B

lue

Silver, Dark, Blue/Gold Partridge Brahmas. Bantam Dark, Lemon Pyle, Blue/Gold Partridge Brahmas. We supply: Hatching Eggs, Day old chicks, Growers, P.O.L. We also stock a variety of traditional HYBRID POL Pullets. Please contact: Stewart: 01291 650773 or 07771875558 Email salspoultry@yahoo.co.uk, Web Site www.salspurebreedpoultryinwales.co.uk/
---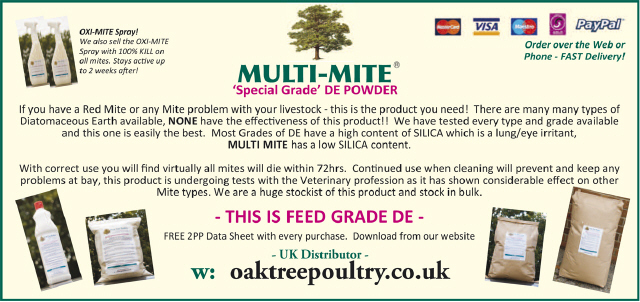 ---