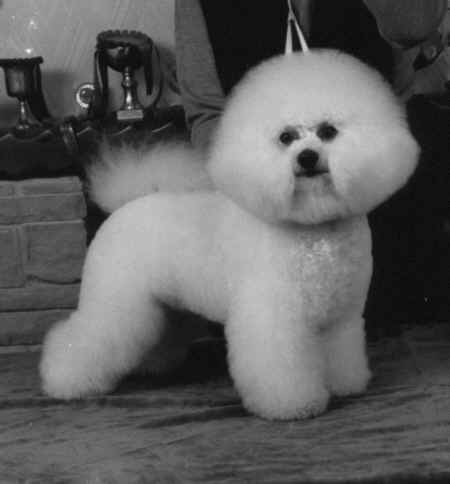 Ch. Avana Madam I'm Adam,
from Staffs, Top Dog 1992
The Bichon Frise is a gay, happy, friendly and outgoing breed that enjoy home life. His snowy white, fine and silky coat with corkscrew curls requires considerable grooming to maintain appearance. For showing, they must posess a black nose and dark haloes. Thought to have been taken to the Canary Islands by the Spanish, they were discovered by Italian sailors in the 14th century and taken back to Europe. The word 'bichon' is French for lap dog.