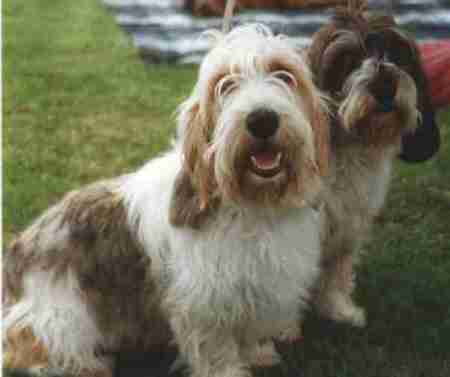 Petit Basset Griffon Vendeen.
Cyril (left) Ch. Tangaer Crême Caramel
Wilma (rt.) Ch. Tangaer L'amour
Linda Lewis - Carmarthenshire
From the Basset family of hounds, this breed originated in France.

The Petit Griffon Vendeen stands at 38cm (15 inches) and are very energetic and active individuals that sport a rough top coat with a thick soft undercoat beneath.

The Grand Griffon Vendeen is some 7cm (3 inches) taller and again is a friendly dog with plenty of energy.